Our First Year At a Glance!
July 31st marks our first birthday - a huge achievement to us after adapting to a strange and new reality which created bumps in the road! This was the year of growth: we reached many of our first milestones, learned a great amount, and created a fantastic community with our customers, stockists and likeminded founders. Today, we wanted to revisit some of these stand out moments - and invite you to celebrate them with us!
ASHE began with a vision for a boundary pushing nail cosmetics brand. Our name itself derives from the Yoruba word 'àṣẹ', meaning, 'the power to make change'.
We worked tirelessly at the beginning and throughout to bring forth the change we wanted to see in our industry: consciousness, commitment and care. We feel we have achieved this well! We partnered with NoIssue to use their Eco-Alliance Biodegradable packaging. We've committed to donating 10% of our profits to Bloody Good Period and Cianna's Smile. Our penultimate achievement: we perfected our tried + tested, vegan, cruelty free and clean formula. It wasn't easy!
We launched three weeks after our founder gave birth to her second son, and dealt with unexpected hindrances due to Brexit and the pandemic – but we learnt a lot, and are all the more well rounded for it.
One year ago today, we launched our website created by the fantastic web designer, Emma Rollason, branded by Kate Monument Studio: fantastic creatives who truly made our vision a reality. Shortly after, we partnered with Lemonade Dolls, the UKs first underwear subscription service, to give the winner a six month nail varnish subscription alongside two lingerie sets.
The new year delighted us with a feature in YOU magazine as one of the beauty editor's Hero Buys, and also an interview story for Scratch magazine.
March brought with it Stack World Market. It was a fantastic experience to connect with so many of our customers for the first time and to meet with many like minded female founders from the likes of ILOH, The Glowcery Shop, Black Crowned Gin and more. It was also the month we launched in the following stores: NOOD Stores, Lifestory, Jo & Kesi, &Kin and No. 3 Shop - a surreal moment to see our products IRL, from retailers we truly admire and share values with.
In April we attended Women Will Create Market. As an advocate of female driven change, we were inspired by the empowered brands all around us and loved connecting with their founders.
Following on from this, in May we were a finalist in Vista x IFundWomen ReferHer campaign with AllBright hosted by Sharmadean Reid.
Now, we are motivated as ever to continue to grow and flourish. We have expanded our team, we are making changes in our services and we are instilling our creative vision into everything we do. As a reward for all of the love and support this past year, we have a limited time discount code: 20% off site-wide orders made before 1st August 2022 - just enter the code ONEYEARWITHASHE at checkout.
Head over to our Instagram where we also have a give-away live until the same date.
That's all for us for now! Keep your eyes peeled on this blog for further updates, as well as on our Instagram page @ashelondonofficial. This is only the beginning.
Love always,
ASHE Team x
#NailColourThatCares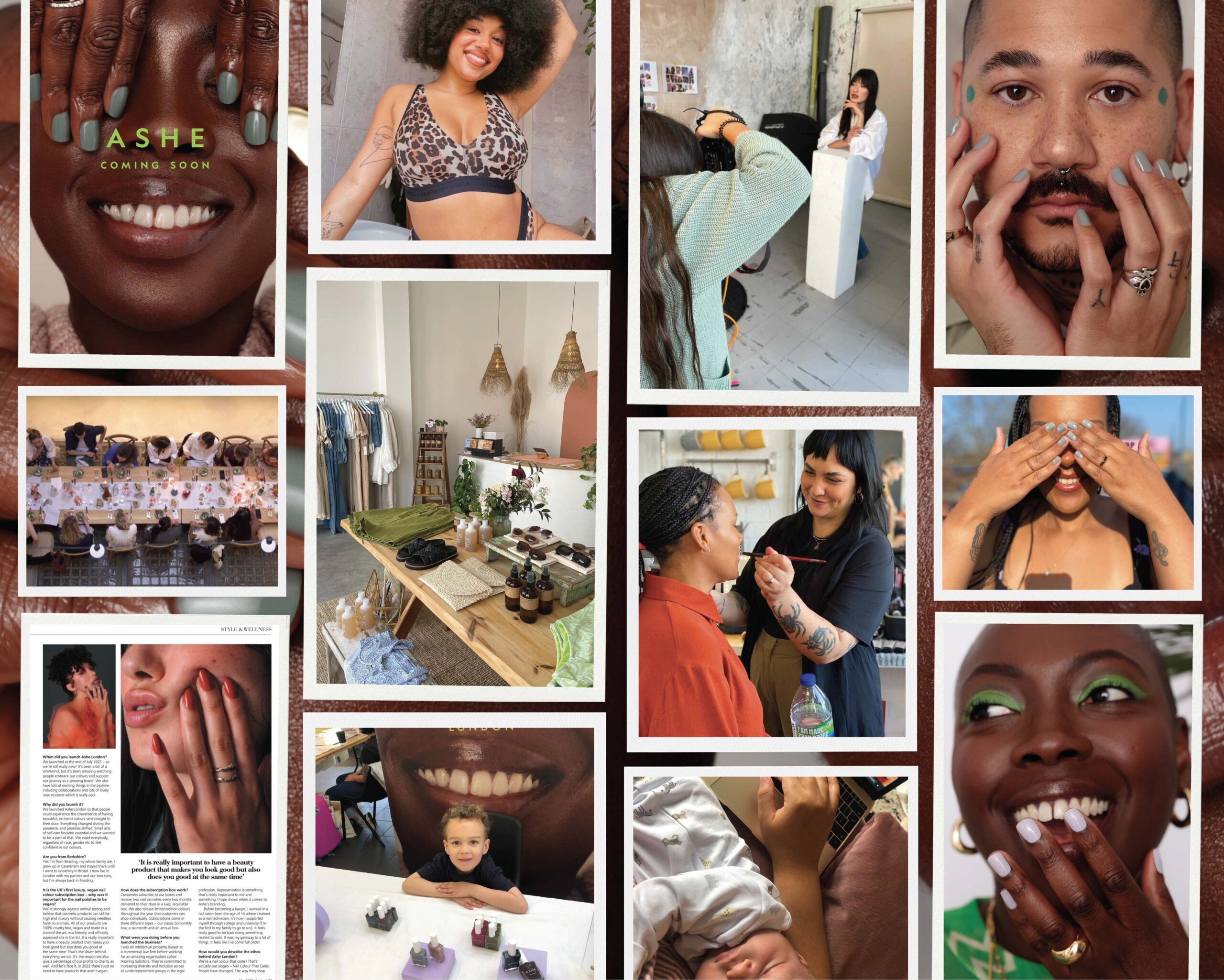 discounts and good stuff
Enter your email for updates on product drops, special offers and all our news. We promise we won't spam you.