Subscribe to ASHE London luxury nail colour and give yourself the gift of looking good while doing good.
We donate 10% of Ashe London's profits to a good cause. In 2021 we are partnering with two brilliant organisations that are dear to our hearts:

Cianna's Smile offer hope for those with Sickle Cell who feel isolated and victimised, to focus on breaking the myths and stigmas attached to Sickle Cell, to educate about Sickle Cell whilst offering a voice that is heard to increase awareness and empathy towards those affected by Sickle Cell conditions.
The overall aim for Cianna's Smile's projects is to increase support for those affected by Sickle Cell conditions, to increase awareness of the conditions in order to reduce social isolation, decrease risk of behavioural and mental health complications and improve quality of life for those affected within our community.
Activities organised by Cianna's Smile include a Sickle cell action group fundraising events and awareness campaigns.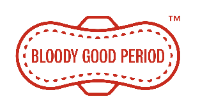 Bloody Good Period was started by Gabby Edlin, who decided something needed to be done to create a sustainable flow (pun intended) of menstrual products for those who can't afford to buy them. What started as a whip-round on Facebook is now a growing charity, with a vision to achieve menstrual equity - where the simple fact of bleeding doesn't stop anyone from participating fully in society, or life.
Bloody Good Period are now partnered with 40 asylum seeker drop-in centres around the country, helping more women and people who menstruate have bloody good periods.
The Change-Makers Collection
Enter your email for updates on product drops, special offers and all our news.
We promise we won't spam you.